CREPES For Kids
When you hear Crepes I bet you think of a fancy sidewalk cafe in Paris.  You may picture sipping on some cappuccino in the sunshine while eating a delicate, gourmet meal.
But what if instead you thought of crepes as a fast to throw together, easy, versatile breakfast for the family!? See that is what I think of when I think of crepes. The batter comes together in like a minute flat.  They cook super quickly too!  They even have more egg and less flour to them, so they carry more protein for a heartier feeling.  Now here is the big bonus…everybody can fill them up with whatever they want!  No fighting.  They get laid out on a platter to be filled up burrito style.  Like I said they can be filled with anything but some of the kids favorites are Nutella and Butterscotch sauce.  Some other great options are strawberries, ricotta, cream cheese, bananas, peaches, and berries.  A spritz of lemon juice and a sprinkle of powdered sugar makes for a tangy and sweet refreshing burst of yumminess.  So much can be done with these super simple little pancake wraps.
French Pancakes- Crepes
Makes 6 crepes
Serves 3 people
Ingredients:
3/4 cup Flour
1/2 tsp Salt
3 tsp Powdered Sugar
1/2 tsp Vanilla
2 Eggs
2/3 cup Water
1/3 cup Milk
Directions:
 Combine flour, salt, and powdered sugar in a bowl and stir.
Add vanilla, milk, water, and eggs
Stir as little as possible- DO NOT WHISK.  Stir with a large spoon smashing clumps of the dry mixture against the side of the bowl.
The mixture will appear lumpy.  As long as the lumps are small like dime size or less it is good.  If you are unsatisfied with the lumps continue to break them apart at the side o the bowl.  Too much stirring will result in a rubbery final product.
4. Spray with cooking spray, wipe with paper towel, and heat 2 small frying pans anywhere from 5 to 8 inches in diameter on the stove.  Place them over medium low heat.
5. Using a measuring cup pour 1/4- 1/3 cup of batter into each pan.  Pick the pan up by the handle and swirl the batter to fill the bottom of the pan in a very thin layer.
6.  Using a spatula flip the crepe after about 1 minute.  You want to turn it as soon as the crepe as soon as it will hold together for the purpose of turning.  Crepes should be pale and creamy                    colored to a slightly golden look.  They should be so thin that the time on the second side should be needed for less than a minute.
They cook very quickly so the batch will come together in less than 15 minutes from starting to mix the batter to laying them on the plates for filling!
Depending what you put in it they can be much healthier than syrup soaked pancakes–less messy too!
More Recipes: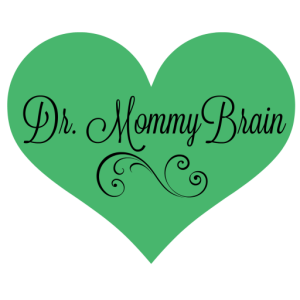 The following two tabs change content below.