Not quite scones…Not quite Muffins…They are Scuffins!
These babies started out as scones, but that was years ago.  They have since been developed into something far too moist to call a scone but still are not quite a muffin.  They are almost muffin tops though! They come together quickly for a fast treat.  We serve them for breakfast with fruit.  They can work as shortcakes for a desert as well.
When they are fresh out of the oven they melt in your mouth but they stay good for a couple of days if you want to spread out the joy.  My little monkeys like to have them as leftovers for days…and days.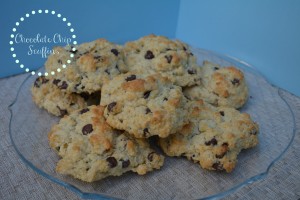 Chocolate Chip Scuffins
Prep time: 5 min
Bake time 12-14 min
2 cups of Flour
1/2 tsp Salt
3 tsps Baking Powder
1 Tbsp (heaping) Sugar
4 Tbsp Butter (warmed recommended)
1 Cup Heavy Whipping Cream
1/4 cup Water
3/4-1 cup of Chocolate Chips
* Good Quality Chocolate Chips recommended.  Could substitute raisins, cinnamon chips, butterscotch chips etc.
The How To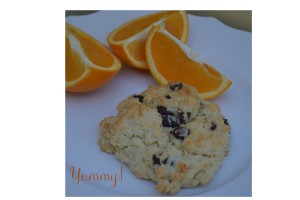 Heat oven to 410 Degrees.
Lightly grease a baking sheet with non stick spray
In a large bowl combine Sugar, Flour, Salt, and Baking Powder
Add in the butter and massage it into the mixture until you have a fine crumbly mixture
Add Chocolate chips and stir
Next add your Whipping Cream and Water
Mix quickly until the dough is moist throughout.  It should remain tacky and difficult to stir.  It is a firm dough but very sticky.
Drop into 9 evenly distributed handfuls on your baking sheet.
Bake for 12-14 minutes until the peaks of the Scuffins are slightly brown.  You do not want to have the entire scuffin to begin to be brown.
Serve warm with fresh fruit
* If your dough is too moist your Scuffins will be flatter but still good.  If your dough is too dry it won't be sticking to your hands.  You can add a drop or two of water to moisten or add a pinch of flour to dry it up.
More Recipes:
Chocolate-Chocolate Chip Muffins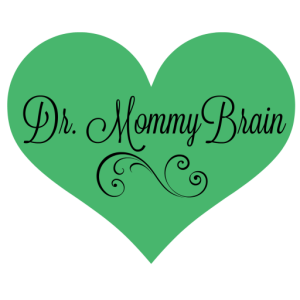 The following two tabs change content below.