Chocolate Chocolate Muffins
The kiddos always want the chocolate muffins they see in the grocery stores and coffee shops.  We tried out these babies this weekend with much success!  They were moist and delicious!  We put 1 1/4 cups of vanilla yogurt in them to given them some protein and calcium.
They are yummy in the tummy and a perfect weekend treat.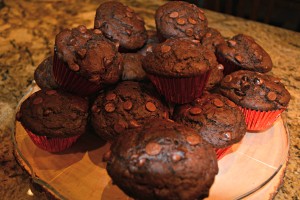 CHOCOLATE CHOCOLATE MUFFINS
Makes about 16
Time: 30 minutes
Ingredients:

1 egg
2 cups all purpose flour
1 tsp baking soda
1 heaped cup of chocolate chips
3/4 cup cocoa powder unsweetened
1 tsp vanilla extract
1 cup white sugar
1/2 cup vegetable oil
1/2 cup milk
1 1/4 cup vanilla yogurt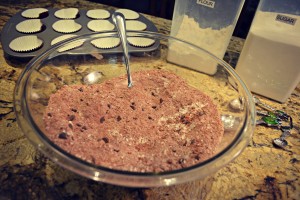 Preheat oven to 400 degrees
Place liners in muffin tins.  The recipe made 16 large muffins so plan on more than 1 dozen.
Combine flour, sugar, 3/4 cup of chocolate ships, cocoa powder, and baking soda in a large bowl
Stir the dry ingredients together and hollow out a well in the middle of the dry ingredients. This step saves the need for a second bowl being used.
Add the egg, yogurt, milk, and vegetable oil.
Mix together until just blended.  The mixture should remain course but be completely mixed.  Do not over mix as it toughens the final result.
Fill your prepared muffin tins.  Each muffin should be filled a little over 2/3 of the way to get big rounded muffin tops.
Gently press the remaining chocolate chips into the tops of the muffins.  This is a great job for the kids to get involved.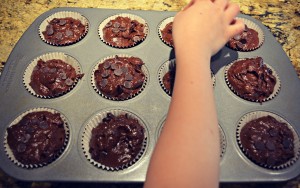 Bake in the preheated oven for 20 minutes.  Start testing the muffins at about 18 minutes.  You can test them by gently pressing on the tops.  You want them to be firm and to bounce back.
Allow them to cool for several minutes before pulling from the pan to serve.
ENJOY!  I promise you will.
More Recipes: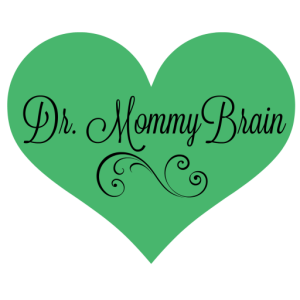 The following two tabs change content below.