Teacher Requests: Getting Your Child's Needs Met In A Public School
It is only April and already I am fretting about what is in store for next year. Will his teacher be sweet? Will his teacher have good structure? Will his teacher understand?  Will he feel safe?  I want him to have a certain teacher but how do I get the school to take my request seriously?
Little Man you see has OCD.  As his mother and a psychologist it is easy for me to connect how safe he feels in class and how well routines are adhered to  the status of his symptoms.  To others outside of our bubble he can appear to be fine.  They may not be able to see what I can see…that when he starts saying that his reading teacher is strict, he desperately wants to avoid going to reading.  Others do not understand that even though he has never gotten into trouble in reading that the strictness he sees in this teacher could be impacting him so much.  Others do not may not understand that this strictness may boil down solely to a tone of voice or perception of general harshness.  Others cannot see how that worry starts to escalate into other sort of problems like repetitive questions and obsessive thoughts resulting in compulsive confessions.
In class the teacher may appreciate that he is the child who never acts out in fear of disappointing. The teacher may even appreciate comments about the day's routine that show his respect for that routine.  Occasionally the teacher may take note of a concerned expression on his face or have a quizzical thought about a simple question regarding the time being asked each day.   She may even notice that his hands seem dry and irritated, but it is probably just the weather right?
The ideal student that seems to be doing so well adhering to the routine and following nicely in line has so much going on behind the curtain.  The impact of the teacher's interpersonal style and the structure they apply to the classroom have such a profound impact.
That teacher does not realize that the scolding she gave to Johnny increased Little Man's anxiety 3 desks over.  That increase in Anxiety may have opened a door for his OCD.  That OCD once through the door starts to play all sorts of tricks.  Later that afternoon Little Man might be obsessively worrying about having touched toxins from the cleansers used on the lunch table and have washed his hands 6 times.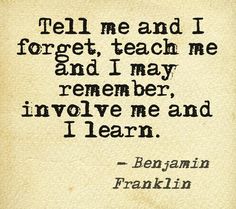 This is why the interpersonal style of the teacher matters to me.  It is not because I do not want anyone correcting my son if he is misbehaving (though he wouldn't dare) it is because the whole environment impacts him it impacts every student in the class.
So the challenge in April becomes HOW?!  How do i explain what my child needs to people who see a good student who never causes any problems.  Nothing about him screams that he has special needs.  This ideal student seems so easy to place and like such a low priority for special consideration when it comes time to assign classes for the next school year.
When the need is real but subtle it is easily overlooked.
I get it! Each year the school has to decide how to organize all these hundreds of children into classes and assign those classes to teachers. This has to be a fairly monumental task when you take into consideration all the parents requesting their favorite teachers, and that their second child have the same 3rd grade teacher as their first child.  Then you add in all the situations where Johnny can't be with Michael because they fight and get into trouble.  Then Amy can't be with Mila because they won't do anything but chat all day.  The list is really quite endless.
The last thing schools want is one more request when they are so barraged with parent requests that it is easy for yours to get lost in the fray.  As parents on the other hand the child we are most concerned about is our own.  We want them to have the best possible educational experience. If we loved their sibling's 3rd grade teacher of course we want the next child to have the same wonderful experience.
When we advocate for our children we must take into consideration the complex situation that the school must face.  Deciding which teacher each child will have the following year has to at times feel like working out a giant complex Rubix Cube. Unfortunately for them as a parent it is my job to advocate for my child and his needs not to make their work easier.
If I take into consideration the complexity of the task the school faces it is really only fair that they take into consideration my concerns for my child.  It can be very tricky however to get those needs heard when you are working within a system that has so much noise.
The First Step:  Knowing what you want for your child and why.
You need to have taken the time to think about how reasonable your request is and why you really prefer the teacher you are requesting.  If you are requesting a teacher just to request a teacher it may not be necessary.  If you are requesting a teacher because you do not want a certain teacher maybe your better argument would be a request to not have a certain teacher since you obviously have a stronger reason for that request.
The Second Step:  Writing a letter
When writing a letter it is important to keep it short, but give it substance.  Focus on describing your child using keywords like needs, benefits, success, thrive, excel.  Use as many positive terms throughout the letter as you can.  Research has shown that when the message uses positive descriptive words it is received better than the same message using negative words.
Ex.  Bobby thrives in well structured, supportive classrooms.  I have had the opportunity to observe Ms. Tibbs and have noted how well she engages the children in the learning process. I am certain that Bobby would benefit greatly from Ms. Tibbs teaching style because he needs that engaging teaching style to remain focused and be successful.
VS.
Bobby does not do well in an unstructured classroom.  I have seen Ms. Tibbs to be more engaging with her students than other teachers. Bobby would not do as well in a classroom where he was not engaged.  He tends to lose focus on the material and become distracted in the teacher is boring.
Using positive words to succinctly express a preference is much more effective.
Make sure to consider needs.  If it is simply a preference consider why it is your preference.  Do you think your child will do better in that class with that teacher?  You much if if it is your preference.  Think about why and incorporate your child's needs or learning styles into the letter.  A statement that indicates needs should be specific.
Ex.  I believe that Ms. Tibbs would be an excellent match for Bobby's learning style.  He is a very hands on learner and has demonstrated in the past that he performs better when he is physically engaged in the task of learning.  I want Bobby to have the most productive and successful year possible in third grade I I believe that he will be able to excel in Ms. Tibbs class. 
Vs.
Ex. I have observed Ms. Tibbs and I have interacted with her on several occasions.  I believe that she is very nice and that Bobby would really enjoy being in her class. 
Some needs to consider emphasizing;
Reading ability
Activity level of the classroom
Strictness of teacher and how your child will respond emotionally and behaviorally
Math ability
Focus and attention span
Is gender an issue?  Does your child respond well to males or females.
Slower pace of teaching versus a teacher that moves along quickly and holds high expectations for children to keep up
Patience
Does your child lose interest and require a challenge.
Everybody is different and each child has something that helps them to enjoys school, feel more comfortable in school, and learn their best.
When you are writing a request to the school that you want them to take the time to honor it is worth taking the time to make a sound presentation of the situation on your end.
The school gets countless requests for teachers many of them unfortunately look a lot like this:
Ex.  Bobby will be in 3rd grade next year I would like him to have Mrs. Tibbs.
or worse…
Ex.  I would love to see Bobby placed in Mrs. Tibbs class next year with his best friend Joey.
It is succinct and to the point for sure.  However, it says nothing that suggests that the school should inconvenience themselves to just make you happy. Remember that if you are not saying anything of any merit or substance that the school will not be motivated to make a complex process more complex.
I recommend leading into your letter with a note of appreciation for considering your request.  Then closing the letter with an expression of appreciation of their taking the time to consider your request.
Step 3: Be sweet and appreciative when you turn the request in.
The administrative staff at the child's school is very busy and they are not there to serve you.  A school is not a store at which you are a customer and they should be appropriately gracious.  A school is a two way street and a pillar of the community.  They educate your child and they should treat your child well.  In return you should give of yourself to the school and help this crucial part of your community to grow and thrive.
Your request is a request for them to go out of their way on your behalf and the behalf of your child.  Thank them and smile. Tell them to have a nice day.  If they have questions about what you are handing them express your desire warmly with an appreciation of their consideration.  Always remember that you are asking for special treatment in a sense.
If you do not get what you want:
If you do not get what you wanted do not storm guns blazing into the principal's office.  I would recommend giving the class and teacher to which they were assigned a fair chance.  Pay attention the first 2 weeks of school.  Make notes if you do not like what you see.  It may turn out to be a blessing in the long run.  Maybe the school was more aware of the dynamics at play then you were.
If you still do not like what you have found it would be worth it at that point to schedule a meeting with the principal.
When you meet with the principal go in calm and collected.  Go with a prepared written document regarding your concerns about the class in which your teacher was placed.
The school does not get much of this.  At this point you will be standing out from the crowd unlike when you were submitting a letter like hundreds of other parents. At that moment you will have the principal's ear and if you are able to present a cogent argument for why your child would benefit greatly by being in a different class they are likely to give it appropriate consideration.
If this still does not yield results then you may be stuck for the year, but you have at that point given it your best effort.
If you have serious concerns about the class and the teacher you should document all of it and consider whether further action is required.  If you are just unhappy with the teacher's tone or expectations you are stuck.  However, if there are inappropriate behaviors in the classroom or insufficient teaching then your documentation could end up going a long way to help every child in that class.
Education is that whole system of human training within and without the school house walls, which molds and develops men.
-W. E. B. Du Bois
The 3 key tips:
Remember the true value of your child's school and the significance it plays in their life whenever you approach the school.
Give to your school of yourself and your school is more likely to go out of the way to give to you.
Always present your desires in a positive way couched in an explanation of your child's emotional needs, intellectual strengths, and learning style.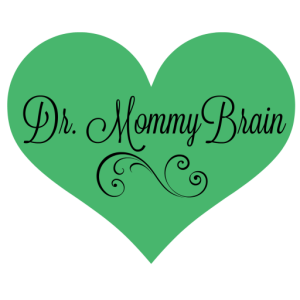 The following two tabs change content below.