Being Human A Spectrum Perspective
I posit that everything about being human occurs on a spectrum
and to attempt to cut that spectrum into categories is to attempt to
rob humanity of the undeniable beauty of individual uniqueness.
Categories assist us in a great many ways.  They allow us to organize inordinate amounts of information in our minds, they help us efficiently retrieve information from our memory banks, and they help us communicate effectively.
They can work to our detriment as well.  Categories allow us to discriminate, disenfranchise, ostracize, and hate.  They can limit our understanding of another person's human experience. They allow us a greater ability to stand in judgment.
The catch becomes…
We need categories to function but we also need to understand that they aren't real.
Wait if we need them then they have a purpose and that means they are real?! Right?!
NO, they assist us in a great many ways but that does not make them real.
Everything about the human experience occurs on a spectrum appearing much more like a number line with no beginning or end than like a multiple choice series of check boxes.
If we can let go of a belief that human beings can be fit neatly into boxes it could go a long way towards building acceptance, tolerance, and compassion.  We can only benefit from understanding one another better.
I make it sound like theses categories do such harm…so how do they help?
Categories Help
Categorizing is a tool for our brain.  We have so much information to take in every day.  We use categories to effectively and efficiently store that information.  Our brains sort away all the time.  We sort based on what we have experienced, visual cues, relationships between things, and what we are taught.  Other human beings are just one of the many things that our brains attempt to understand through categorization.
Categorizing People
1. Allows us to organize people in ways that make sense to us.
 members of our group
potential threats
allies friends or family
 neighbors
 coworkers
2.  Allows us to communicate with each other.  Imagine trying to describe someone to the police if you did not have racial categories, height, gender, hair color, eye color to utilize.  How would you describe anyone ever?  We categorize by profession, socioeconomic status, gender, religion.
3. Categories allow us to quickly retrieve information about people, places, and things from the sea of information we have accumulated in our memory banks.
4. Categories become key parts of our self-identity.  We often describe ourselves by offering others ways by which to categorize us, in effect telling them how to see us because this is how we see ourselves.
Categories are super important tools for storing information, understanding, and interacting with our world.
Again the harm comes from believing them to be truth.
To believe categories are true is what allows us to see people of another race as significantly…categorically different from us.
When we allow ourselves to believe others to be categorically different from ourselves we create groups of people to fear/avoid/hate.
Our categories result in stereotypes and discrimination: When we discriminate against entire groups of people based on the categories we have created we will certainly lump plenty of wonderful people into that category.
Spectrums of Human Existence
When I say just about everything about being human exists on a spectrum I mean everything from the color of our hair, our skin, and our eyes to our sexuality, social interest, and intelligence.
We say people have blue, green, hazel, or brown eyes.  Does that really capture all of the variation?  I don't think so.
<——————————————————————————————–>
violet       dark blue        blue        light blue        light green        green         gold        hazel         light brown         brown         dark brown       very dark brown
A spectrum perspective more accurately represents eye color.
With that understanding, it is easy to apply that to every human physical trait
Height
Weight
Hair color
Skin tone
Strength
The spectrum approach applies in other ways that may not be so quick to come to mind.  I mean when we look at another human being we look at them and judge for ourselves how strongly they fit a male or female physical stereotype as well.  So, we look at males and decide how masculine they appear.  We look at women and decide how feminine they appear.  Enter the Saturday Night Live skit with Pat.  No one could tell whether Pat was a man or a woman. Why?  Because Pat was a representation of a person who would fall in the center of our Masculine/ Feminine appearance spectrum.
It is pretty easy to understand how human physical presentation can be represented in the spectrum approach but it becomes a bit more confusing when we shift to examining the inner workings of human beings.  But the spectrum approach holds true when we talk about opinions, preferences, talents, skills, interests, personality traits, sexuality and just about everything else I can think of.   The best way to illustrate the point is an example.
Category: Introvert or Extrovert
Spectrum:
When we think about it is easy to see how personality traits fall onto a spectrum.  We say things like "she's a little shy,"He has a tendency to get angry", "She is brilliant".  Statements like these indicate that we have an awareness that people vary more than clear cut well-defined categories would suggest that they do.
Where we start to really struggle are in areas of greater taboo or value judgment. Areas like sexuality, religiosity, politics.  In these areas, we judge people more harshly and prefer to place them neatly into a box with the intention of knowing if they are like us or not like us…if they are with us or against us.
I challenge us to all remember that the spectrum approach to looking at human beings does not end where it begins to make us feel uncomfortable.
Probably the single best example to challenge the thought of the human experience as a spectrum in sexuality.   We categorize people as heterosexual or homosexual. But I suggest that like everything else in the human experience from eye color to intelligence that it too exists on a spectrum.
Let us say on a scale of zero to 10 to illustrate the point.
<—————————————————–>
1         2        3       4      5      6       7     8     9    10
1= A woman who only finds male traits attractive and is repulsed by the thought of intimate contact with another female.
3= A woman who has occasional moments of fleeting interest in specific women or an occasional fantasy.
5= A woman who really like traits of both males and females.  She finds people sexually appealing across genders.  She has a genuine interest in experiencing sexual engagement with both men and women in her lifetime.
7= A woman who has a clear interest in other females, but finds other women very appealing.  Due to societal expectations, she may still avoid homosexual activities but this would be a significant constraint on her life experience.
10= A woman who is solely interested in having sexual interactions with other women.  She does not find males to be sexually appealing at all and is repulsed by the thought of intimacy with a male.
The Spectrum Perspective As A Threat To Judgment
In a system of categories it is easy to decide:
Who is like us
Who is against us
Who is superior
Who is inferior
Who is right
Who is wrong
When we view the human experience as a spectrum in all ways we lose a clarity.  It becomes difficult to draw a line in the sand about who we fear and who we hate.  At what point on the spectrum does someone stop looking like us enough that the line goes there?  At what point on the spectrum does someone become inferior to us?  At what point on the spectrum does someone become wrong?  We are all right up until _____.
The spectrum approach is pretty much the essence of diversity.
When we really take the time to ponder that every part of human existence falls on a spectrum how can we understand and appreciate that variety in some ways and judge it so harshly in others.
To teach the spectrum approach to understanding all of human existence is to teach acceptance and reduce judgment.
We are a human rainbow and what is more beautiful than a rainbow.
While I firmly believe in the acceptance and support of the LGBT community that is not what this article is intended to be about.
The purpose of what I write here is to encourage us to all remember that
We are in no way better than anyone else
The world is better off for having all of our unique perspectives and talents
We should seek to understand rather than judge- we will be smarter and better informed by our efforts
Blanket judgments about categories of people are bound to be incorrect at least as often as they are correct
While I am seeking to decrease judgment and discrimination I am absolutely seeking to expand the depth with which we each perceive the people with whom we interact.  We may even expand our depth of understanding of ourselves if we examine what we think of ourselves and reflect upon where we really fall on the human spectrum of any given trait.
Often  people to find themselves struggling and suffering because they feel they are wrong or not good enough compared to what they feel is right or ideal.  We judge others but we spend even more time judging ourselves.
Accept yourself
Accept others
Accept that no matter where you fall on any given spectrum that A) You are not alone in that place B) There is no wrong place to be on the spectrum and C) You are just another part of what makes the world a beautifully diverse place.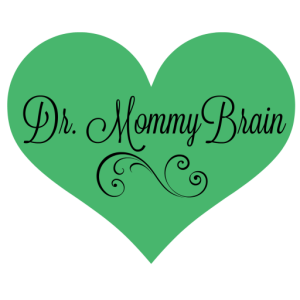 The following two tabs change content below.