The Tiger Mother
She lingers.  She growls. She pounces
The Tiger Mother in my son's class.
Like an actual tiger she prowls the scene rubbing her scent in all corners of the room.  Staking claim to territory and her kills.
I do not want to exaggerate so I will say this.  ALMOST everyday my son comes home from school complaining that the mother of one of his classmates was there again today.  For the sake of this post we will call this classmate Amelia and her mother will be Susan (These are not their real names).
I will describe the situation and give my opinion, but I am seeking the opinions of others.  Please tell me what you think.  When has a parent over stepped their bounds in a classroom setting?  How and when should the school step in?  Should there be limitations and restrictions on parent involvement to prevent over involvement?
Tiger Mother Susan is the domineering type. She may not be present in the classroom everyday but she is there 99.5% of the day.  Susan gets ready with her children in the morning and comes to school with them.  She shifts back and forth between their classrooms until it is time to take them home at the end of the day.  At the beginning of the year it seemed that her time was evenly balanced between Amelia's class and her son's class (the grade ahead).  As the year wore on it seems likely that her son's teacher asked her to stop spending so much time in the classroom OR she just decided that she rather preferred time in Amelia's class.
When I say that Tiger Mother Susan is domineering I should clarify.  Domineer: Verb. To assert one's will over another in an arrogant way. 
The whole first week of class Susan was there.  She took on the role of room parent with a shrug and put upon tone as though she was really stepping up to the plate on behalf of all the slacker parents in the world.  The tone conveyed negativity and a martyrdom.  We should all be grateful that she is there to assist us all in the education of our children.
SUSAN THE TIGER MOTHER
I volunteered to help on Mondays…she was there.  The glares if I were to consider touching the homework folders were intense.  The teacher would assign us learning stations.  One day my station was complete. The teacher sent me to assist with Tiger Mother's station.  She gave me an exasperated response, a sigh, an eye roll.  She had heard the teacher's direction but her response to me was  and I quote, "No, there is nothing to do over here they need to do it themselves."  The implication was that I would be coming over to baby and over assist the children.
I switched to volunteering on Fridays…she was there. We would help the teacher give weekly tests and gather the papers. She would hover around if I were to be grading and be sure to carefully review her daughters papers immediately to ensure that no mistake was made in the scoring of her page.  If she felt that a letter was just sloppy but correct she would change the score.
Over the course of the days I have watched her hover over her child's desk.  Her daughter's paper, her daughters head, and her head aligned like planets during an lunar event.  Unfortunately the daily sort of event.  Whenever her daughter was struggling with a question she released a loud shrill whine requesting her mother to be by her side providing aid.  Her mother would lean over her and speak to her in depth creating a lot of noise and intrusion for the children positioned next to her in the desk arrangement. On numerous occasions the teacher would say that Amelia needed to use her clock or 100's chart to figure out the answer.  Tiger mother would back off momentarily but resume her position over her daughter's desk within moments of the teacher's distraction with another task.
We are now nearing the end of the school year. Tiger Mother Susan continue to be present int he classroom everyday.  Over the past month and a half my son had the pleasure of sitting next to Amelia.  He reported with exasperation that Amelia's mother is there every day and that she is not always very nice to the children.  He complained that when she was hovering over Amelia and talking to her a lot it was very distracting to him while he was trying to work and that he felt like his physical space was crowded by the two of them filling the space of one first grade desk.  He complained, "They feel like they own the place."
Tiger Mother Susan may or may not be aware that I am a psychologist.  IF she were to know I doubt that she would care little if at all.  Susan proudly asserts how she gives her daughter time tests for her math everyday to bring up her times.  I made the mistake of engaging int he conversation.  She described using the test they take in class and giving it to her everyday sometimes twice a day.  She was powerfully asserting that it would behoove me to do the same thing.  I made the mistake of engaging…I acknowledge my error. I told her that I also gave my son daily math sheets to increase his speed at answering the questions.  I told her that I just write the problems though and that I change them up in order and include more of the problems that I notice he answers slowly. She became increasingly emphatic that I should do it her way. She explained that will "just confuse the child."  She pushed the issue despite my explaining that I feel like he needs to know the problems and develop the skill of answering these problems with ease more than he needs to bring up his time on the specific test they are given each week.  She pushed on forcefully about confusing him and that not helping him.  Eventually, I stated that I felt like what she was doing was cheating.  I said that teaching to the test only teaches the test and that they do not give out those tests blank for a reason.  She was indignant. Suffice it to say her demeanor towards me has not benefited from this interaction and all I can say is that at least it happened in the last gasps of the school year.
AMELIA
Amelia as you might expect is a very bossy and overbearing child…an apple- tree sort of situation.  This apple definitely has not fallen far from this tree…how could it really the tree in this case would lift up roots and follow it if it dare to roll down a hillside.
Amelia tattles…"Mommy _____ blank is talking"  Surprise Amelia is always talking.
Amelia SCOLDS…  "_________ Don't do that you aren't supposed to do that.  I once watched her aggressively scolding another girl for waving at another child across the playground…by aggressive I mean that the scolding was continuous until the girl in question was crouched in damn near a fetal position with Amelia positioned over the top of her still scolding her.  Yeah this was not an unusual or isolated incident.
Amelia orders…"_______ go put your book away." Pretty much daily.
Amelia chastises…"_______ you are interfering with my learning."  Yeah real quote really more of a catch phrase. Best part Tiger Mother Susan has been heard on occasion to be praising herself for speaking to another child's parent because…..wait for it….."They are interfering with my child's learning."  Apple-Tree.  I personally watched Tiger mother approach the wrong parent on back to school night to complain to her that her daughter "talks a lot in class and is very disruptive to her child's learning."  She was pointed to the correct mother of that child and then proceeded to report the information.  Maybe this is extra offensive to me as a psychologist because yes her daughter is the biggest classroom disrupter of them all, the biggest talker etc….but she also violated the privacy of the child she was busy tattling on by telling the wrong parent on her.
Amelia WHINES…."Mommmmmmy where are you goooooing?"  If her mother dare consider leaving the classroom and I mean even to make photo copies.  Every day the class is interrupted for Amelia to ask her mother where she is going if she is going to the restroom, the copy room, to check on her other child's class….really true story.  "Mommmmmmyyyyy  helllllppp meee….this is haaaard."
I obviously feel very strongly about this.  I admit that.  Perhaps too strongly?  I don't know maybe some feedback will help.  I will say that the teacher was told at one point that this was uncomfortable for some, but she did not see there being a problem.  It must be nice to have a day in and day out assistant to make copies, score homework, and escort sick kids to the office. I get it. It is slightly offensive to me though that when there is a substitute teacher she does excuse herself for most of the day.  I would figure a substitute would need more help.  In this case though one of the other children in the class has a mother who has a teaching credential and she is the regular substitute so it seems that Tiger Mother Susan does not like to feel in a position where another parent has greater authority than she.
Okay I will stop ranting about Tiger Mother.  I feel I have painted a picture.  My perspective of the relevant points are as follows:
Her daily presence in the room interferes with her daughter building independence
Her daily presence in the room interferes with her daughter taking on the challenges of education
Her daily presence in the room creates an environment in which her daughter feels a greater sense of ownership and entitlement in the class
Her daily presence in the room creates a biased alliance with the teacher
Her daily presence in the classroom creates an environment where other children feel less nurtured and cared for
Her daily presence int he classroom creates an environment where other parents feel less welcome and less useful
Her daily presence in the classroom leaves other parents feeling judged
Her daily presence in the classroom creates an environment where her daughter's behavior is not adequately addressed and in fact is exacerbated
Her daily presence in the classroom creates numerous daily distractions when she is coming and going.
Her daily presence in the classroom creates situations of intrusion into the personal lives of the other students. She is there to see all and know all and is privy to an excess of personal information.
Her daily presence in the classroom has resulted in frequent ongoing intrusions into the personal space and focus of other children…mainly the children whose desks are positioned directly on either side of Amelia
Her daily presence has brought with it occasions of privacy breach when she has disclosed other children's personal information publicly
Her daily presence in the classroom has provided her with some inside knowledge about how to prepare her child and how to manipulate situations to enhance scores.
While many may wonder why she does not just home school at this point this is a public school.  The challenging discussion becomes when is it too much?
Is this too much?
Should she be stopped or restricted?
It is my opinion that a parent should really only be in the classroom once a week.  I believe that the child benefits from the parent's display of value for their education, but that they need to know how to navigate and fell comfortable in that classroom without their parent.  I believe that if it is a public school the other children in that classroom are entitled to feel like they are all equals in that setting and that the teacher holds equal authority.
Is it appropriate though for a school to limit a parent's access to their child's class?  Is it okay for the school to say "You came on Monday so you can't stay today?"  Is that a violation of a parent's right to see their child and monitor their child's classroom experience?
You might at first think No, but what if the situation was that the parent had a genuine concern about the teacher?
Should a parent have the right to express that they feel a parent is in the room too much and that it is negatively impacting their child's experience in the classroom?
If a parent does make such a complaint what is the fair thing for a school or teacher to do?
Please offer your thoughts.  It has been a challenge this year.  The odds are good that as they move through the grades the situation will arise again.
So tell me what you think and let me know if you have been in a similar situation.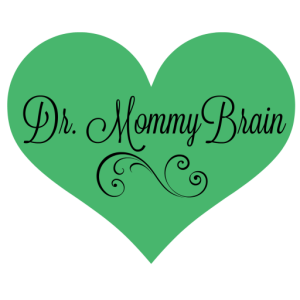 The following two tabs change content below.